News: Improviser Summit –> Echtzeit meets Copenhagen!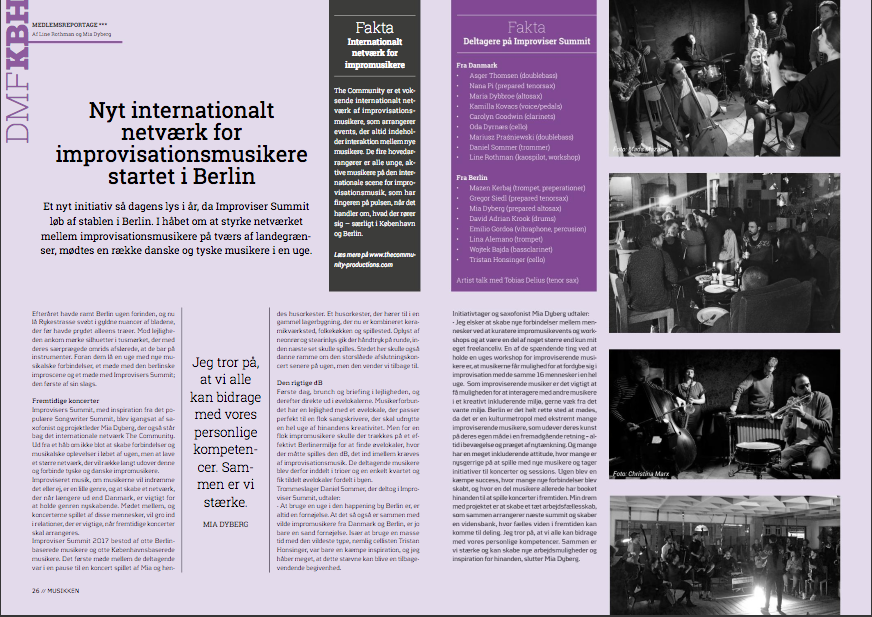 Besides that The Community Collective is hosting events in Copenhagen twice a year presenting international musicians during Vinterjazz and Copenhagen Jazzfestival (in collaboration with KoncertKirken). The collective is in october 2017 expanding to Europe to embrace collaborations between Berlin & Copenhagen-based musicians.

NEXT EVENTS;
2018 & 2019 Vinterjazz in February & Copenhagen Jazz Festival !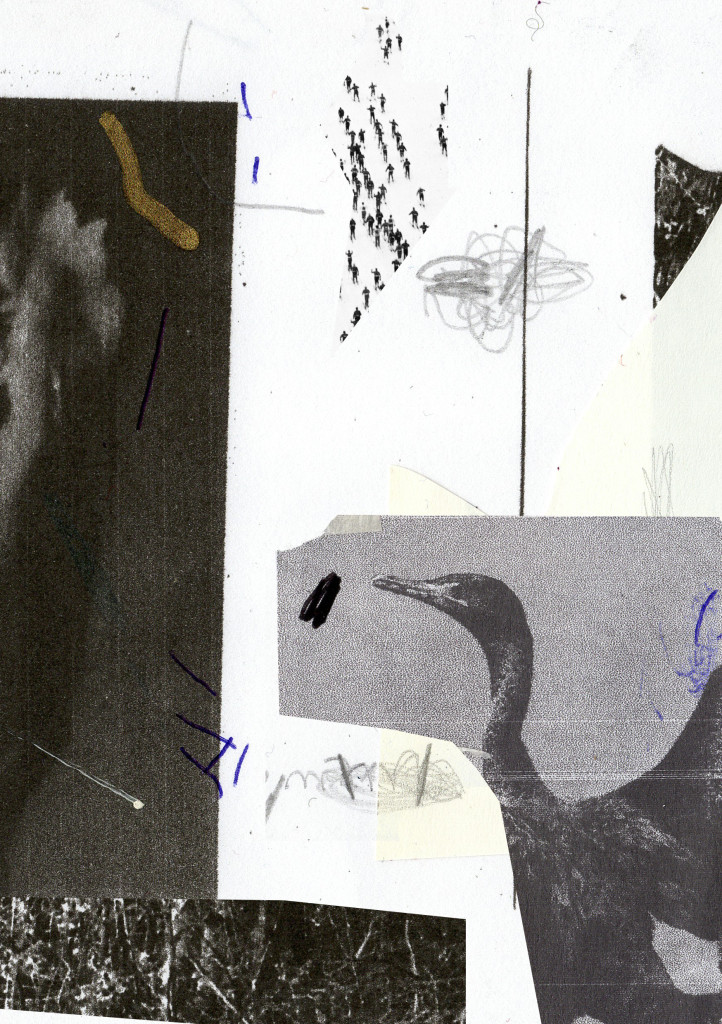 Improviser Summit is an cultural exchange project between the German and Danish scene in week 41 in October! 8 improvisers from the danish scene and 8 berlin-based improvisers! The improvisers will be rehearsing together in an ensemble with people they didn't play with before and attend Workshops and lectures from top improvisers. The improvisers will also play live concerts in trios that emerges from the language ands sounds they created together during the week.
Extemporize is conducted improvisation by Nana Pi which was open for all participating musicians of the Improviser Summit 2017 edition.
Adrian David Krook – Drums https://www.youtube.com/watch?v=OZRdRZ4fQAo

Asger Thomsen – Prepared Double Bass. www.asgerthomsen.com

Mariusz Praśniewski – Doublebass https://youtu.be/8t6tHvK3BNw

Gregor Siedl – Prepared tenorsax https://parallelasteroid.com/

Carolyn Goodwin – Clarinets, altosax https://soundcloud.com/carolyn-goodwin

Wojtek Bajda – Bassclarinet, clarinet http://www.wojtekbajda.eu/

Kamilla Kovacs – Voice www.ikivocal.com

Maria Dybbroe – Altosax https://youtu.be/etnBJPqvKj0

Daniel Sommer – Drums www.danielsommer.dk/daniel-sommer-duets

Mia Dyberg – Prepared altosax www.miadyberg.com

Lina Alemano – Trumpet www.linaallemano.com

Oda Dyrnæs – Cello www.odamathilde.com

Emilio Gordoa – Prepared Vibraphone. www.emiliogordoa.com

IMROVISER SUMMIT is an cultural exchange project between the German and Danish impro-scene every second year in october, next summit October 2019. The project is curated by Mia Dyberg and supported by the Danish Musicians Association (DMF)