2016
Copenhagen Jazz Festival 2016
'The Community presents' @ Koncertkirken Copenhagen Jazz Festival 2016: → 9 days, 14 concerts, 46 musicians!
Energy, flow, beauty, curiosity and improvisation!
Program
sat. 2/7 kl 16.00
Lagodzinski/Illerhag/Maksimovs/Dabrowski (PL/SE/LV)
– The Way Out (DK)
sund. 3/7 kl. 17.00
Mia Dyberg Improviser Summit [DE/DK].
mon. 4/7 kl. 17.00
Blastoise! [NO/IT/DK]
tues. 5/7 kl. 17.00
Kasper Tom 5
Open Session [DE/DK].
wedn. 6/7 kl. 17.00
Kamilla Kovacs [HU/DK]
thurs. 7/7 kl.17.00
FUSK feat. Dyberg
Mahall/Dyberg/Tom [DE/DK].
fri. 8/7 kl. 17.00
Kovacs & Dyberg
Old and New Dreams [DK/SE]
sat. 9/7 kl. 17.00
KØS
Devin Gray & Friends [US/DK]
sun. 10/7 kl. 17.00
Cheap Animals feat Devin Gray [US/LV/DK] Open Session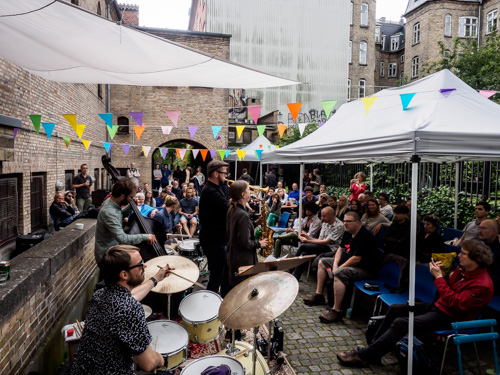 2015
Copenhagen Jazz Festival 2015 – "Who Will Play With Who?"
The Community invites you to three days of Human Live Komponering at Copenhagen Jazz Festival!!! @ Frederiks Bastion, Refshalevej 28 1432 København K
The event is supported by DMF & DJBFA / Composers and Songwriters.
'Who will be playing with who?' – Will be revealed during the evening.
The musicians who participates in Human Live Komponering will be chosen randomly to play together – using different game structures. The interaction acts are The Hostes Trio, The Boss Card, The Community Rolls The Dice, Pick A Card Between One And Three and Extemporize.
THE PROGRAM (7-9 Juli):
7. Juli:
19.00 – Mia Dyberg [as – DK] / Szymon Gasiorek [dr – PL]
20.15 – The Hostes Trio
21.00 – Ned Ferm [ts – USA] 22.15 – The Boss Card
23.00 – IKI [voc – FIN, DK, HU, NO] 00.15 – The Community Rolls The Dice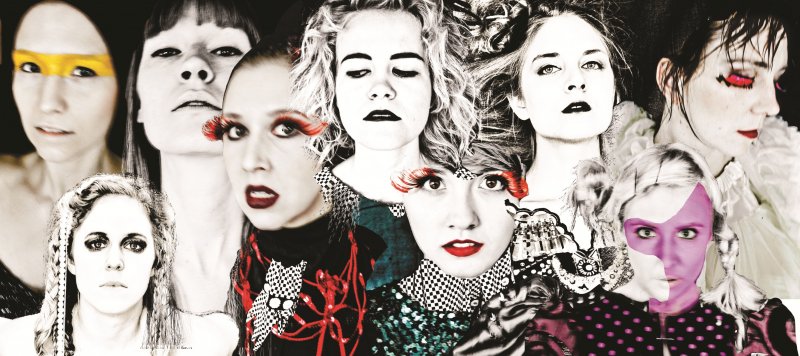 8. Juli:
19.00 – Kasper Tom [dr – DK ] / Andreas Lang [db – DK] / Tomasz Dabrowski [trp – PL] 20.15 – Pick A Card Between One And Three
21.00 – Herman Müntzing [electronics – SE] 22.15 – Pick A Card Between One And Three
23.00 – Kresten Osgood /Randy Peterson
00.15 – Pick A Card Between One And Three


9. Juli
19.00 – Peter Bruun  / Jacob Anderskov [p – DK ] 20.15 – The Boss Card
20.45 – Makross [ts, as, db, tr – SE] 21.45 – Signe Emmeluth [as – DK] 22.45 – The Hostes Trio
23.30. Kresten Osgood (dr) Ed Schuller (b) Eliot Cardinaux (p) Randy Peterson (dr)
00.15 – Extemporize [conducted improvisation for all participating musicians -who have played during the three days.]